It
should
have
been
enough.
A new island.
A fresh start.
The new Anne Wilson Thriller
By MHR GEER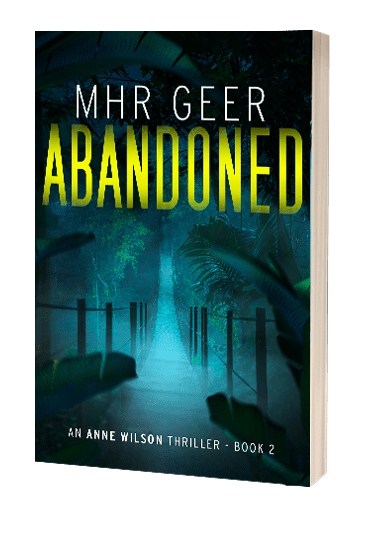 Anne Wilson had the perfect boyfriend and the perfect Caribbean villa. It should have been her happily-ever-after. But her past overshadows her sunny life. On an impulse, she ditches all of it and flies to Guadeloupe. A new island. A fresh start.
But starting over is impossible
with so many loose ends.
Only twenty-four hours after Anne arrives in Guadeloupe, Sandy's friend hands her a backpack full of cash, and Anne is plunged back into Sandy's world. When someone breaks into her motel room, Anne goes on the run. Someone knows about the money. Someone wants her off the island.